Excellence In Engineering Design
A key focus for us is to provide a strong engineering support service in a personable, flexible, and professional manner, with a focus on listening to our clients' requirements and as required providing design and documentation that compliments client procedures. This partnership with clients ensures dynamic, efficient, cost-effective solutions are delivered on time and under budget.
Our design service is tailored to suit you. We offer innovative and economical design solutions for every project.
We offer a range of services delivered with our technical excellence that gives you confidence in the quality that we provide.
FPK's extensive experience in the pharmaceutical and medical device industries makes us ideally suited to solve your most challenging engineering problems.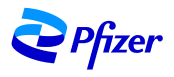 With Carbon Footprint becoming an ever more critical consideration for both new and older facilities, we offer consolidated utility requirements and Carbon Reduction Project Portfolios for inclusion in capital expenditure plans.
Our flexible business model and the use of software such as Autodesk Plant 3D, Revit and Autocad, combined with 3D scanning and BIM Collaborate Pro Cloud storage, allows us to work on site or remotely, thereby allowing us to work on international projects as well as utilising talent from across Europe when required.
3D scanning and modelling is to the fore in our design and construction approach and our cloud file and model storage facilities allow us to work collaboratively regardless of the global environment or project location.
Talk to us today about the best solution for your project